Paint The Town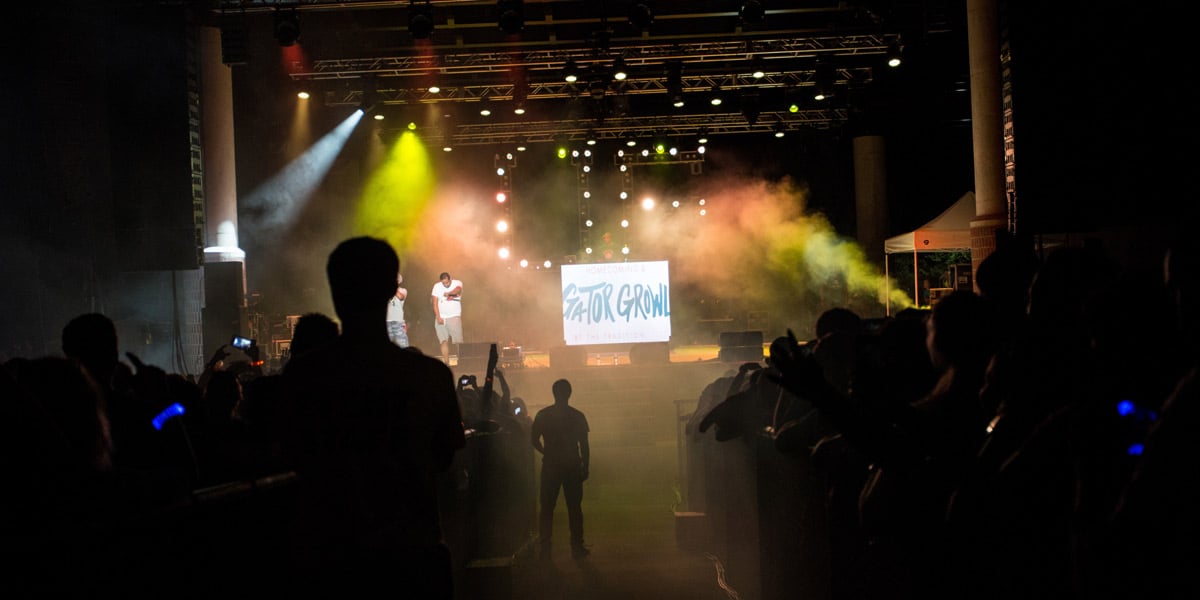 World's Largest Student-Run Pep Rally
Gator Growl has been happening at the University of Florida for more than 90 years. It is a UF tradition that marks the culmination of Homecoming Week and features musical and comedic entertainers, along with Gator athletes, cheerleaders and the Pride of the Sunshine Marching Band.
Take a Climb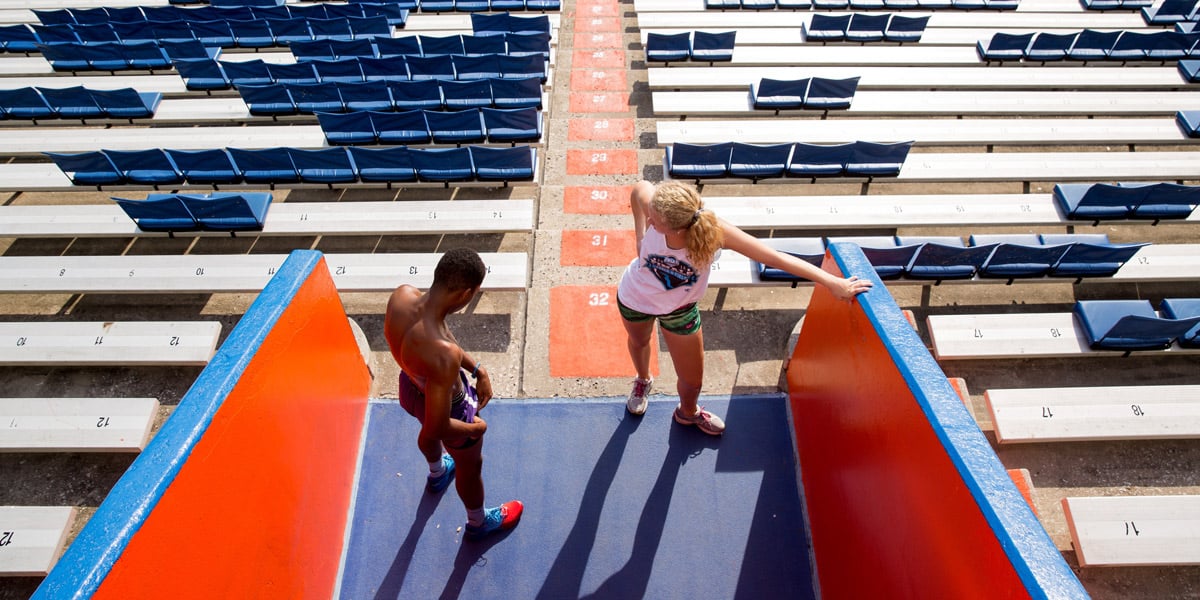 Running Stadiums
The UF Athletic Association allows public access to Ben Hill Griffin Stadium, and running stadiums is a popular workout. Whether you do the lower 30 or the upper 60, the results are a good cardio workout and jelly legs.
Take a Run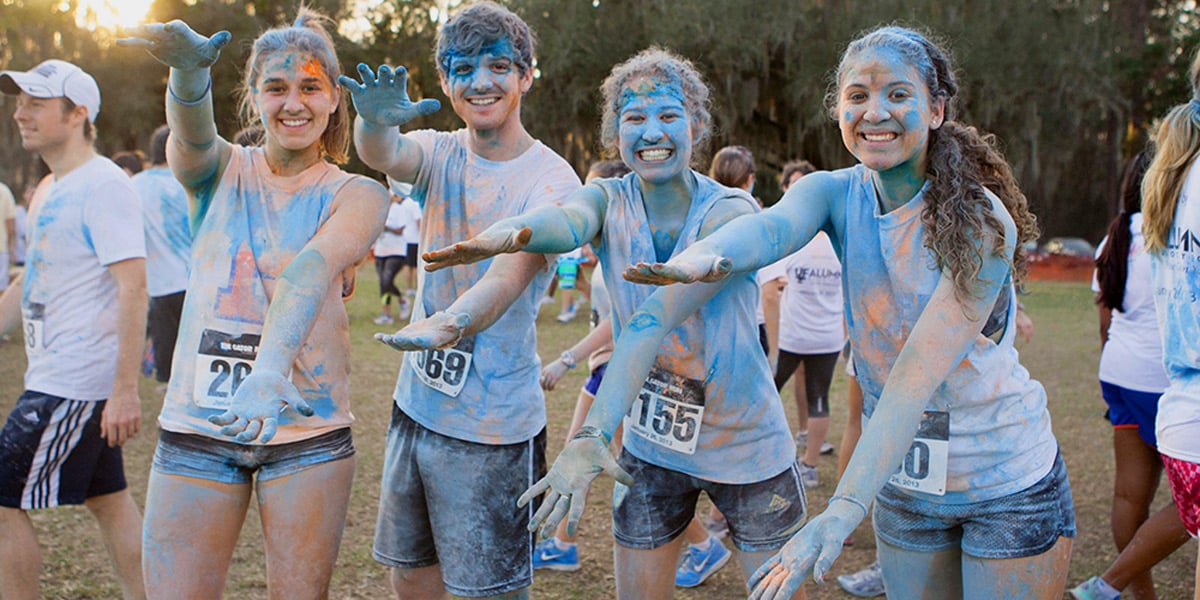 The Gator Run
Release your true colors and put your Gator in the annual Gator Run, a 5K sponsored by the UF Alumni Association and featuring plenty of orange and blue powder.
Make Big Leaps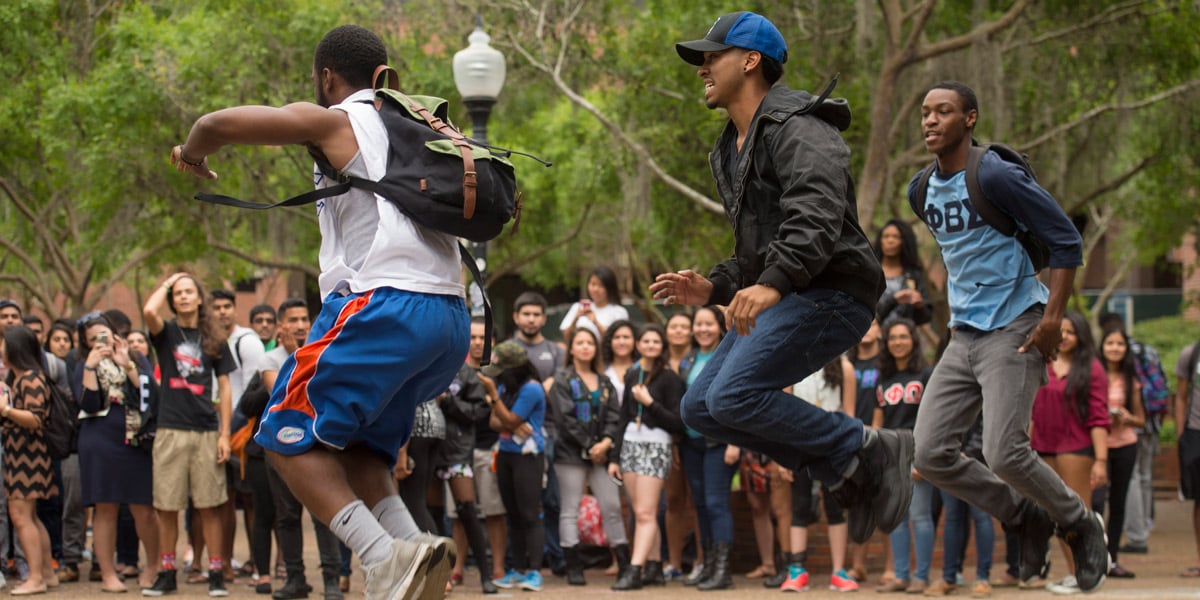 Fourth Friday
The Multicultural Greek Council, better known as the MGC, is the governing body of the 14 internationally and nationally recognized ethnically-based fraternity and sorority chapters at the University of Florida. Enjoy seeing your favorite MGC members showcase some of their traditions, including saluting and strolling, on the fourth Friday of each month in Turlington Plaza.
Make a Friend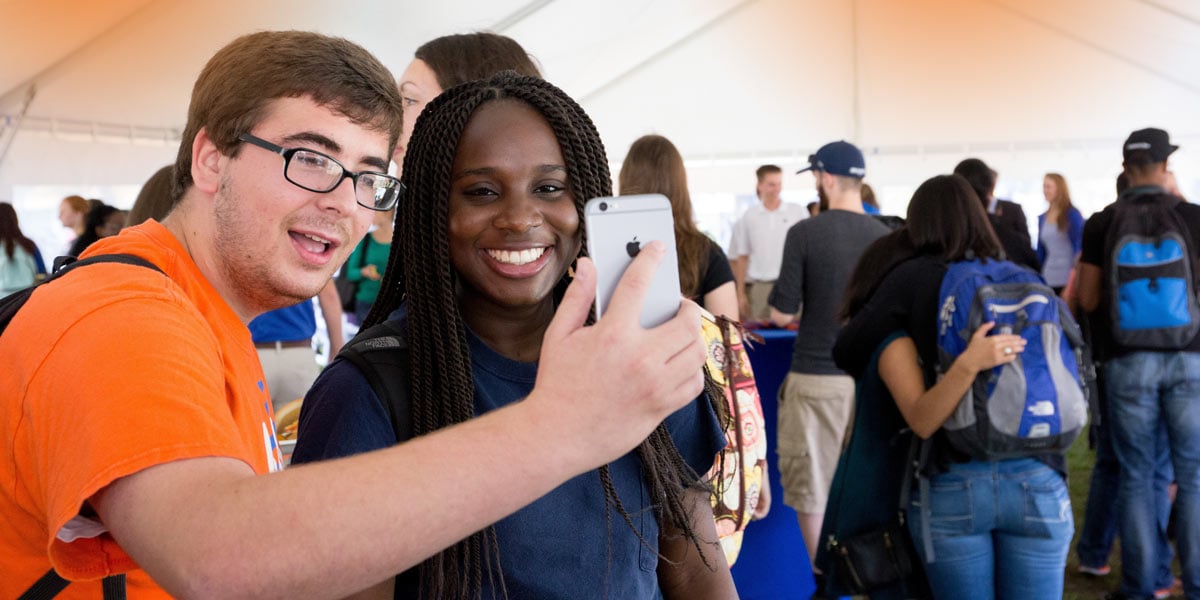 Always Orange, Forever Blue
With more than 1,000 student organizations on campus, you are sure to make friends who have common interests. At UF, you're not just a student, you are a Gator for life, supported by an Alumni Association ranked as the 14th best in the nation by Princeton Review.
Make a Team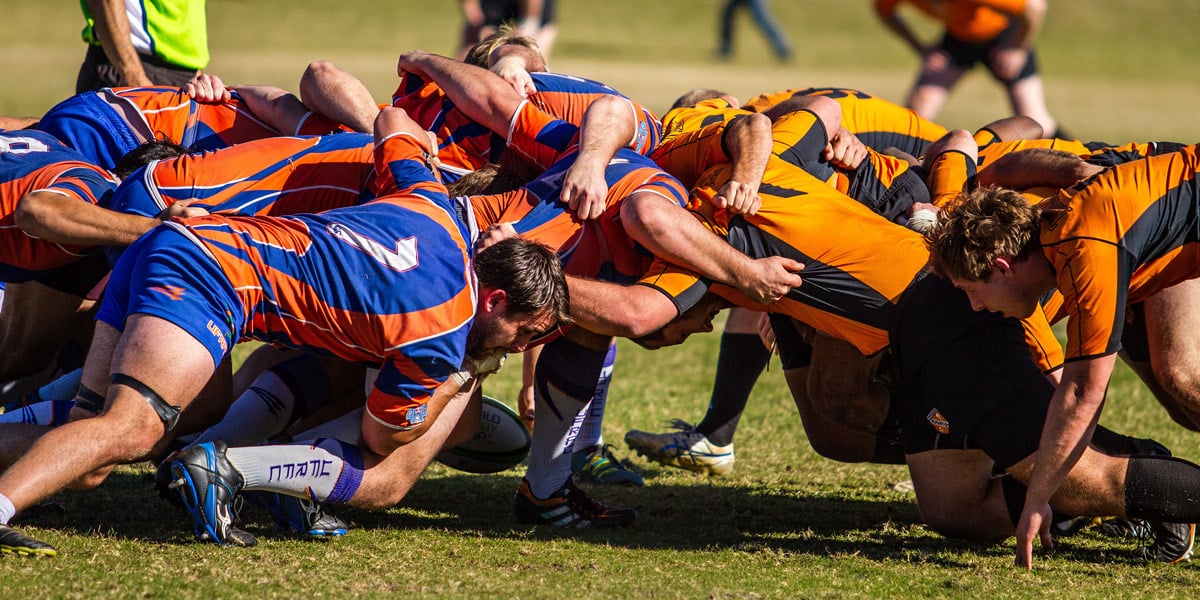 Intramural and Club Sports
UF has 60 intramural teams and 48 club sports with activities ranging from water polo to cricket.
Join The Nation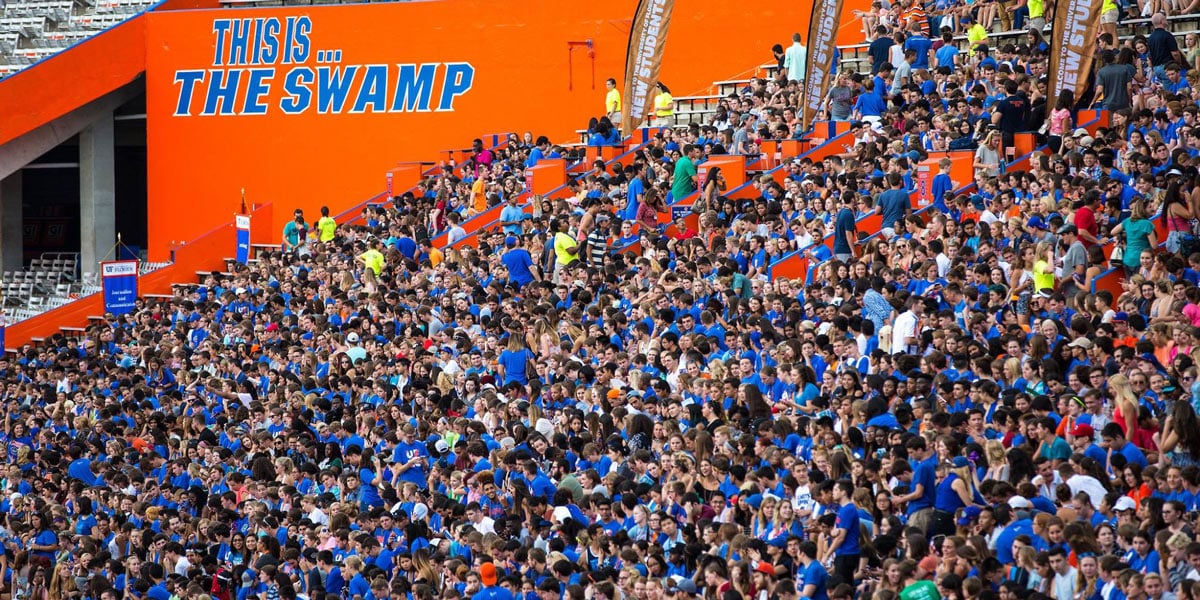 The Gator Nation
At the University of Florida, there is no collegiate bond stronger than the one formed when you become a member of The Gator Nation. In every corner of the globe, Gators accomplish remarkable feats with innovative thinking and inspired collaboration. You'll feel this enthusiastic pursuit of the very best in the stands, on the campus and in the classroom.