The Student Admissions Officers (SAOs) are a select group of diverse and motivated students chosen to officially represent the University of Florida Office of Admissions. SAOs enhance the experience of new and prospective Gators via a variety of programming designed to prepare students to apply to the University of Florida as well as to effectively transition onto campus.
Programs such as group campus tours, community service events, admitted student programs including Florida Days and Phone Blitz, and our esteemed Gator for a Day experience allow SAOs the opportunity to make a significant impact on the lives of students from across the country as they begin their journey to the University of Florida.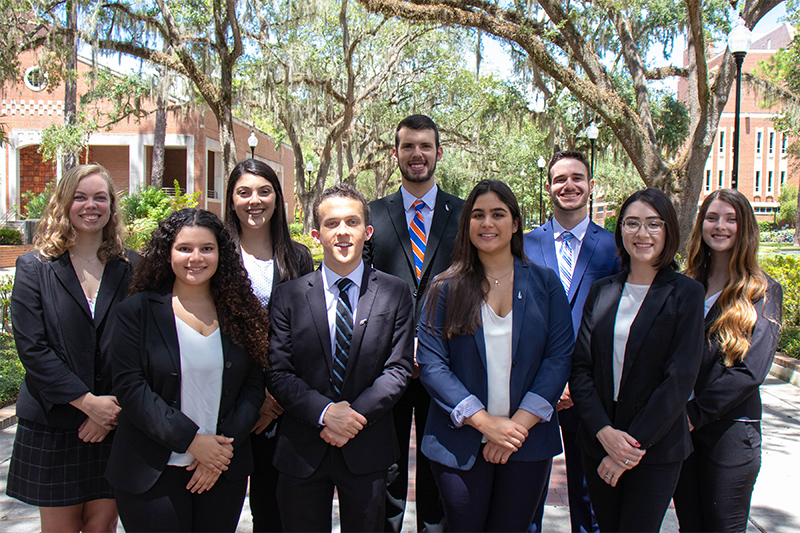 Apply
Applications for the 2020-2021 school year will open in early fall. Please check back for application information or follow us on Instagram @uf_sao for updates.
Following the successful submission of a complete application, the executive board and the Office of Admissions will review your responses. If candidates are chosen to move on to an in-person interview, they will be contacted by email within a week of the submission deadline.
Thank you for your interest in our organization and we hope you will apply in the future.
Minimum Requirements:
Maintain a 2.75 cumulative GPA
Be in good academic and disciplinary standing with the University
Be an enrolled UF student
Programs
The Student Admissions Officers assist in a variety of outreach and recruitment programs for the Office of Admissions.
Group Tours
The SAOs assist the Welcome Center in providing campus tours to schools and community-based organizations. If you are interested in having the SAOs provide a campus tour for your school or community based organization, you can schedule your group tour on our visit page.
Phone Blitz
SAOs and other student volunteers reach out to both prospective and admitted students to share their own experiences of student life at UF and encourage students to join the Gator Nation. If your UF student organization is interested in volunteering for this event, contact the Office of Admissions.
Gator for a Day
Gator for a Day gives high school seniors the opportunity to experience what it's like to be a student at the University of Florida. While shadowing an SAO, participants may sit in on classes, learn about our numerous campus organizations and activities, and explore the many things UF has to offer.
Gator for a Day registration will open in October 2020 for high school seniors who have submitted a UF freshman application and have a UFID. This program occurs during fall semester.
Florida Days
Florida Days is a program for newly admitted student Gators and their families. This program is targeted toward admitted students who haven't committed to UF and are seeking more information about the opportunities our university has to offer. SAOs serve an essential role and are student leaders for the duration of the program.
The Gator Experience
The Gator Experience is an invite-only program for admitted students that runs during the spring semester with the goal of providing an authentic student experience for prospective Gators. Two SAOs will lead three admitted high school seniors through a day of activities including a meal in a campus dining hall, a private tour of favorite student spots on campus and a tour of a residence hall. Eligible students will be contacted after decisions are released.
FAQ
Can I schedule a group tour directly with the Student Admissions Officers?
No. All group tours requests must go through the Welcome Center.
Do I have to be a senior to participate in Gator for a Day?
Yes, only current seniors in high school are able to apply and participate in Gator for a Day.
Do I have to submit my application prior to registering for Gator for a Day? What if I haven't finished my application yet but I am going to submit it before the November 1 deadline?
You must submit your application for freshman admission prior to registering for Gator for a Day.
There are no more spots open for Gator for a Day or The Gator Experience! Will more spots open up?
Unfortunately we are not able to accommodate all the students who wish to participate in these programs. If you are unable to participate in Gator for a Day or The Gator Experience, we encourage you to participate in a campus tour or in one of our many events for admitted students in the spring.
May I bring a guest or a parent to my Gator for a Day experience or The Gator Experience shadow?
No. Guests will not be able to participate in these activities.
Where do I meet the Student Admissions Officers for my Gator for a Day or The Gator Experience shadow?
All participants will meet at the Welcome Center. For GPS purposes, please use the address below:
UF Welcome Center
737 Reitz Union Drive
Gainesville, FL 32611
What will my parents do while I'm participating in Gator for a Day or The Gator Experience?
Because we have an open campus, guests can explore at their leisure.
Do you provide lodging, travel, expenses, meals and parking?
No. Guests and participants are responsible for their own parking and travel expenses. Only student participants will be provided with a lunch voucher.
Where do I park?
Gator for a Day and The Gator Experience participants will meet at the Welcome Center. All-day parking spaces are available in the Reitz Union parking garage for $6.00 per day.
How do I register for The Gator Experience or Florida Days?
Admitted students will be contacted via email after decisions are released in late February with directions to register.
Meet Our Members
Student Admissions Officers are selected through a thorough application and interview process. Their mission is to guide, inspire and mentor future classes of Gators.
Executive Board Members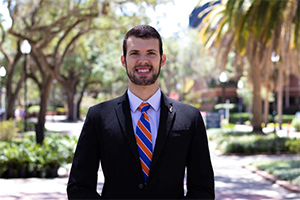 Evan Setley
President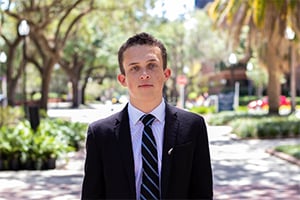 Riley Harkin
Vice President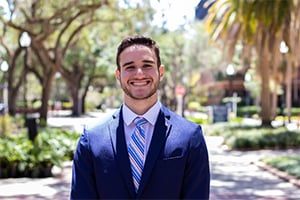 Daniel Norman
Secretary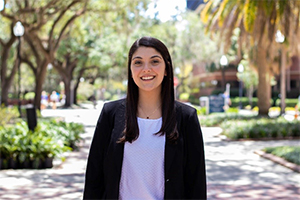 Nicolina Ingargiola
Gator-For-A-Day Committee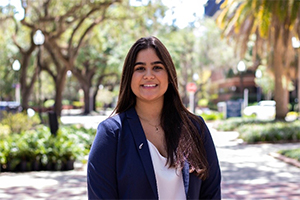 Ana Sanchez
Gator-For-A-Day Committee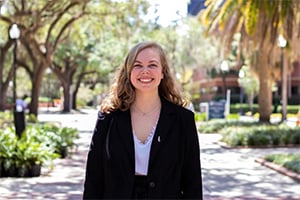 Abby Jones
Gator-For-A-Day Committee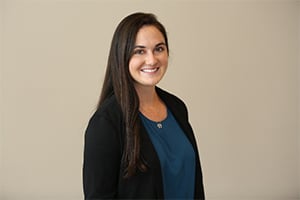 Brittany McGivern
Treasurer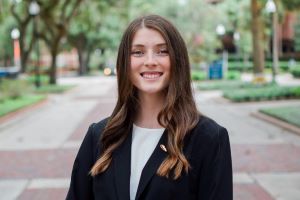 Annie Stockham
Public Relations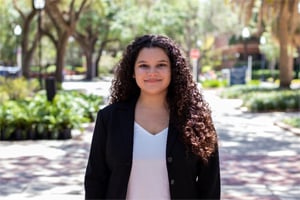 Arissa Canella
Social/Outreach Chair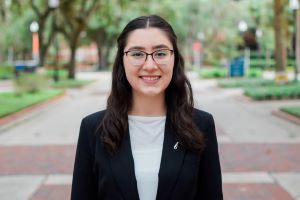 Lindsey Adams
Tour Director