College of Agricultural & Life Sciences
Agricultural Education and Communication
Tracks include Communication and Leadership Development or Agricultural Education
Tracks include Equine or Food Animal
Dietetics
Track include Basic Science, Biosecurity, Ecotourism, Plant Protection or Urban Pest Management
Environmental Management in Agriculture and Natural Resources
Tracks include Food and Agribusiness Marketing and Management or International Food and Resource Economics
Food Science
Tracks include Environmental Pre-Law, Forest Business Management, Forest Resource Management, Protected Areas Management, Recreation Resources Management, Urban Forestry or Watershed Science and Management
Tracks include Horticultural Production, Horticultural Science, Organic Crop Production or Plant Molecular and Cellular Biology
Nutritional Sciences
Tracks include Greenhouse and Landscape Industries (BS), General Plant Science, Native Plant Conservation, Plant Breeding and Genetics, Plant Health and Protection, Sustainable Crop Production, Soil Management and Plant Productivity, Turfgrass Science
Tracks include Wildlife Ecology and Conservation Specialization
---
College of the Arts
Art (BFA)*
* These PaCE majors require students to attend live on campus Art, Music, or Dance studios during the first two years. Students accepting an offer to one of these PaCE majors should plan to reside in the Gainesville area.
---
---
---
---
---
College of Liberal Arts & Sciences
* PaCE students may start UF Online in an exploratory track, but must choose a PaCE major (and meet that major's transition requirements) prior to transitioning to campus.
---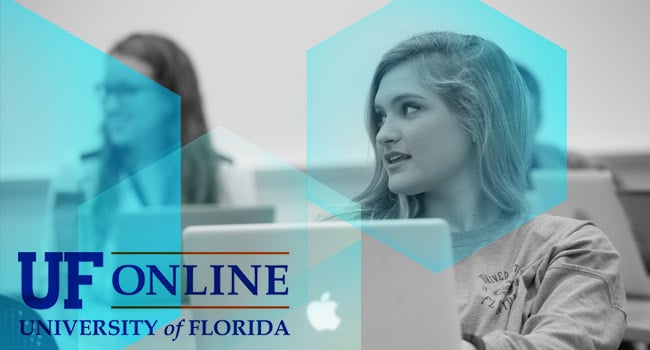 UF Online
As a student of PaCE, you are also able to pursue one of the fully-online majors offered through UF Online